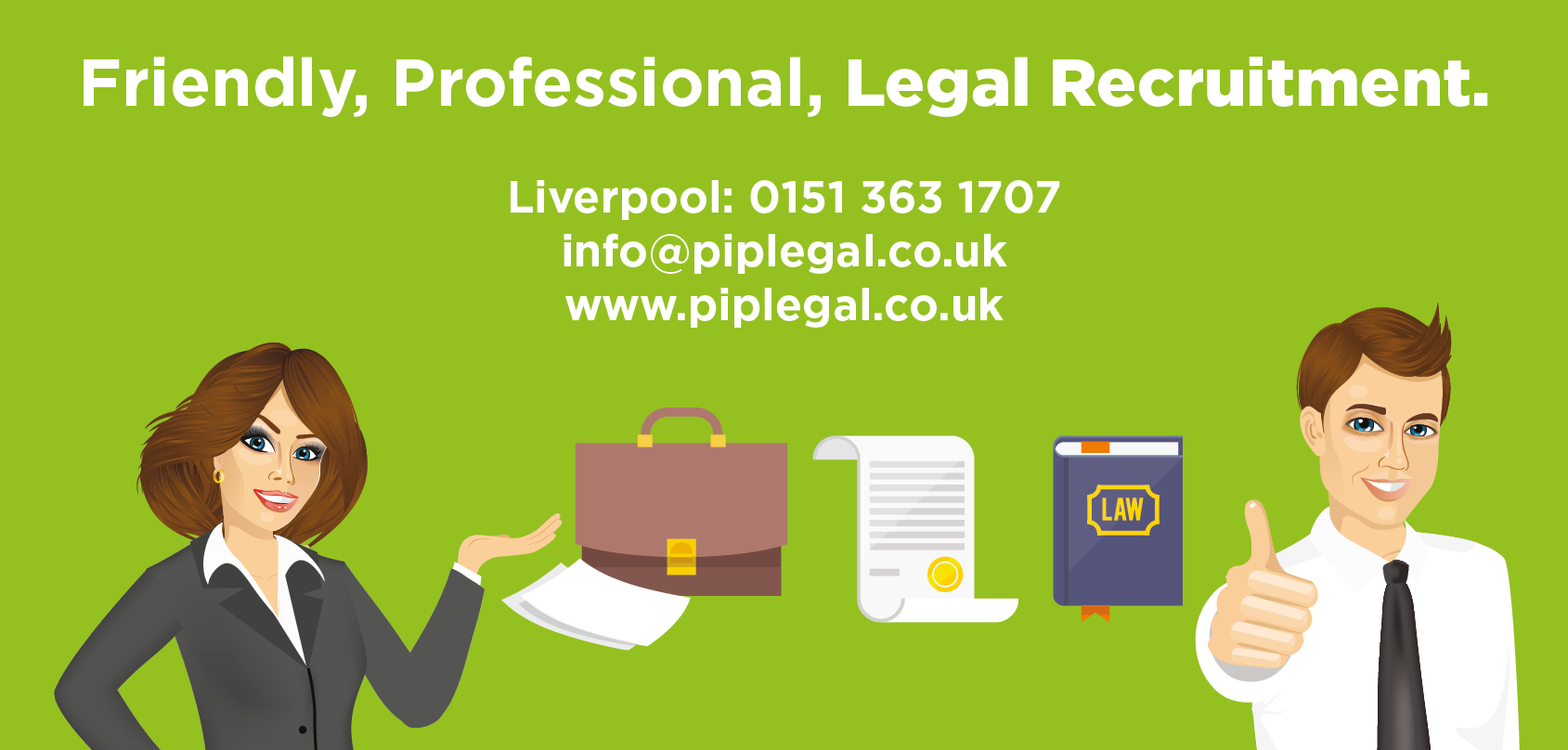 Privacy Policy
PiP Legal Ltd is committed to protecting and respecting your privacy. This policy describes what personal information we collect from you and how we process your personal information when you use PiP Legal Ltd.
Definitions
PiP Legal Ltd,7 The Gallery, Furness Avenue, Liverpool L373NP – hereafter The Company, us or we
Candidate/Contractor – an individual who registers with PiP Legal Ltd for the purposes of obtaining permanent, fixed term, temporary or contract work
Client – any organisation and individual of that organisation that PiP Legal Ltd provides recruitment services to
Personal data – means any information relating to an individual who can be identifies i.e. name, address, contact number, online identifier or to one or more factors specific to the physical, physiological, genetic, mental, cultural or social identity of the person
Suppliers – company or individual of a company that provides services or products to PiP legal
What personal data we collect
Candidates:
Full name
Address and email address
Telephone contact details
Emergency contact details and next of kin details
Nationality – purposes of right to work
Marital status
CV/Applications form, full work/career history
Education, qualifications and training undertaken
References
Salary requirements and expectations
Clients:
Contact names
Site and email addresses
Contact numbers including mobiles
Salary guidelines and scales
Job specifications
Company benefit packages
Accounting information
What we do with the collected information
Candidates:
We use this information in order to ascertain your job requirements
In order to process your application with possible, future employers
Offer you open opportunities and vacancies
Promoting your profile for opportunities
Compliant – right to work
Staying in touch
Clients:
In order to best promote your company and services
Provide job specifications and company details to potential candidates
Arranging meetings and interviews
Providing the best service
Informing you of available potential employees
Accounting purposes
Keeping you informed of trends, availability, salaries in the area and marketplace
Staying in touch
Who do we share your information with
We only share information between Clients and Candidates. We do not share information with any third parties
Suppliers
If you are a Supplier to the Company, the Company will process your personal data to ensure that our agreed terms of contract may be carried out efficiently and effectively. The Company may also use your personal data as required by law, regulatory bodies or for tax or audit purposes.
Retaining your data
The Company will on keep your personal data for as long as is necessary. Different laws require us to keep different data for different periods.
The Conduct of Employment Agencies and Employment Business Regulations 2003, require us to keep work-seeker records for at least one year from (a)the date of their creation or (b) after the date on which we last provided you with work-finding services.
If you are a Candidate or Client, where the Company has had no meaningful contact with you for a period of 3 years, your personal data will be deleted unless we are required to keep it by law, for a regulatory body or for tax or audit purposes.
Company Website
We use "cookies" – small amounts of information stored on your computer to allow us to manage and monitor your use of our websites and to identify you when you return to our site.
No personal data is stored in our cookies but they provide data to personal data held securely on our Company servers. Most browsers allow you to set them to refuse cookies although by doing so you will not be able to receive a personal service from us.
Links to other websites
Our website can contain links to other web pages and sites.Once you leave our site we take no responsibility or have any control over any other websites you are forwarded to.We take no responsibility for privacy and protection to these sites as these are not governed under PiP Legal Ltd Privacy Policy.
Withdrawing Consent
Clients, Candidates and Suppliers can withdraw consent at any time by emailing enquiries@piplegal.co.uk
If you wish to complain about this Policy or any procedures set within it please email enquiries@piplegal.co.uk